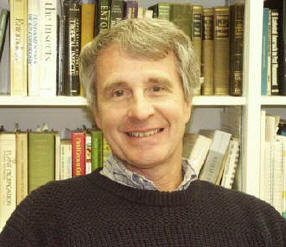 President
Jim Nechols
Department of Entomology
Kansas State University
Manhattan, Kansas, USA
jnechols@ksu.edu
Expertise: My research involves ecological interactions between natural enemies and their physical and biological environment to further the implementation and success of biological control programs for both arthropod pests and weeds.  I am particularly interested in multi-trophic interactions, phenology (schedules of active development and dormancy) and currently, the impact of climate change on natural enemies, pests, and host plants.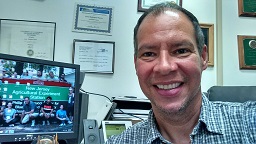 President-Elect
Cesar Rodriguez-Saona
Philip E. Marucci Blueberry and Cranberry Research Center
Rutgers University
Chatsworth, New Jersey, USA
crodriguez@aesop.rutgers.edu
Expertise: My research involves the development and implementation of cost-effective and reduced-risk IPM practices for blueberries and cranberries that are compatible with biological control agents.  My approach integrates chemical, behavioral, and biological methods in insect control to gain a better understanding of the ecology of pests and their natural enemies. My extension program delivers current and critical IPM information to growers.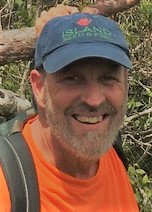 Past President
Don Weber
Invasive Insect Biocontrol & Behavior Laboratory
USDA-ARS
Beltsville, Maryland, USA
don.weber@ars.usda.gov 
Expertise: My research focus is insect ecology with a commitment to improvement of pest management.  This effort involves the evaluation of environmentally-friendly tactics such as native biological controls, deployment of aggregation pheromones, and changes in cultural practices, and emphasizes solutions for small farms and gardens in urban agriculture. My research program focuses on vegetable pests including true bugs such as harlequin bug, brown marmorated stink bugs, and leaf beetles, such as cucumber beetles and Colorado potato beetle.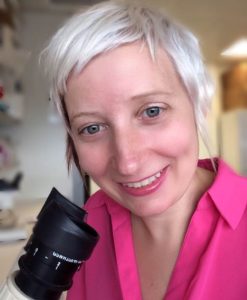 Vice-President
Mary Gardiner
Department of Entomology
The Ohio State University
Columbus, Ohio, USA
gardiner.29@osu.edu
Expertise: I am interested in understanding how the site history, design, management, and landscape context of urban greenspaces influences their value for arthropod conservation and the provision of ecosystem services. My lab is also actively engaged in outreach related to enhancing home landscapes, greenspaces and small-scale farms as habitats for beneficial arthropods.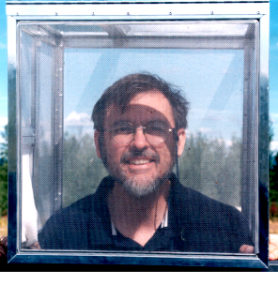 Secretary Treasurer
Stefan Jaronski
Pest Management Research Unit
Northern Plains Agricultural Research Laboratory
USDA-ARS
Sydney, MT
bug@midrivers.com
Expertise:
 I have a keen interest in the ecology of the entomopathogenic Ascomycete as it relates to efficacy of mycoinsecticides, as well as their development as alternatives to conventional pesticides. My USDA research at Sidney centers on microbial control of grasshoppers on U. S. rangeland and the wheat stem sawfly, but has also included development of mycoinsecticides for sugarbeet root maggot, and several other insects.  In addition, I am interested in insects as food, and has spent time in Uganda, helping with mass production of a tettigonid for human consumption.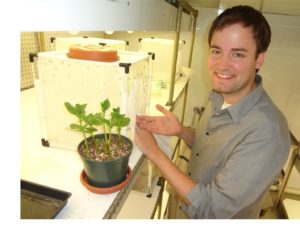 Corresponding Secretary
Paul Abram
Agassiz Research and Development Centre
Agriculture and Agri-Food Canada
Agassiz, British Columbia, Canada
paul-abram@hotmail.com
Expertise: My research is focused on the behavioral ecology of pests and their natural enemies (especially parasitoid wasps) as it applies to insect pest problems in field and greenhouse agricultural systems.  My current research is focused on evaluating efficacy and host range of candidate classical biological control agents, collection of ecological data on non-target native species, and the development of approaches to selectively breed natural enemies used for augmentative biological control of greenhouse pests.
Members-At-Large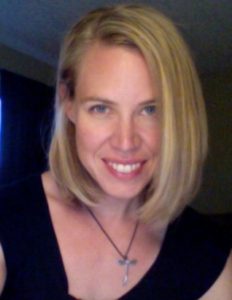 Tara Gariepy
London Research and Development Centre
Agriculture and Agri-Food Canada
London, Ontario, Canada
Tara.gariepy@agr.gc.ca
Expertise: My research focuses on biological control of invasive insect pests in agroecosystems, and the use of molecular diagnostic tools to evaluate trophic interactions. In particular, I am interested in evaluating host-parasitoid associations, and the impact of competitive interactions and hyperparasitism on biological control.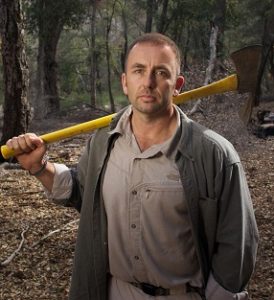 Mark Hoddle
Department of Entomology
University of California-Riverside
Riverside, CA
mark.hoddle@ucr.edu
Expertise: My research is primarily involved in the identification of pest problems where biological control could be a successful approach. The location, release and evaluation of natural enemy impacts on population growth features strongly in my research. The evaluation of biological control agents are conducted primarily in the field and, when necessary, aspects of both pest and natural enemy biology and behavior are studied in the laboratory.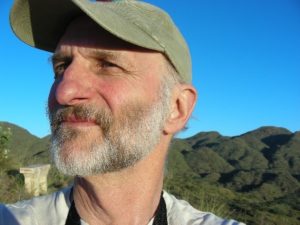 Charlie Pickett
California Department of Food and Agriculture
Sacramento, California, USA
cpickett@cdfa.ca.gov
Expertise: My research involves exploring for, evaluating, and releasing natural enemies of insect pests. My current projects include biological control of brown marmorated stink bug, bagrada bug, olive fruit fly, cereal leaf beetle, and olive psyllid. I have a deep commitment to all facets of biological control, but especially classical. I have seen first-hand the power of this tactic, and am committed to keeping it a centrepiece in pest management.