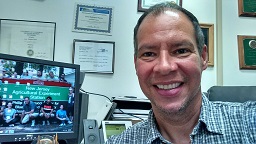 President
Cesar Rodriguez-Saona
Philip E. Marucci Blueberry and Cranberry Research Center
Rutgers University
Chatsworth, NJ, USA
crodriguez@aesop.rutgers.edu
Expertise: My research involves the development and implementation of cost-effective and reduced-risk IPM practices for blueberries and cranberries that are compatible with biological control agents.  My approach integrates chemical, behavioral, and biological methods in insect control to gain a better understanding of the ecology of pests and their natural enemies. My extension program delivers current and critical IPM information to growers.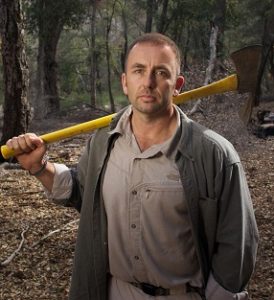 President-Elect
Mark Hoddle
Department of Entomology
University of California-Riverside
Riverside, CA, USA
mark.hoddle@ucr.edu
Expertise: My research is primarily involved in the identification of pest problems where biological control could be a successful approach. The location, release and evaluation of natural enemy impacts on population growth features strongly in my research. The evaluation of biological control agents are conducted primarily in the field and, when necessary, aspects of both pest and natural enemy biology and behavior are studied in the laboratory.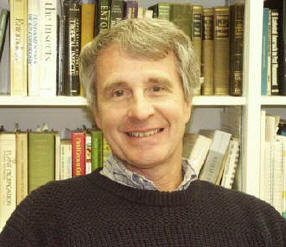 Past-President
Jim Nechols
Department of Entomology
Kansas State University
Manhattan, KS, USA
jnechols@ksu.edu
Expertise: My research involves ecological interactions between natural enemies and their physical and biological environment to further the implementation and success of biological control programs for both arthropod pests and weeds.  I am particularly interested in multi-trophic interactions, phenology (schedules of active development and dormancy) and currently, the impact of climate change on natural enemies, pests, and host plants.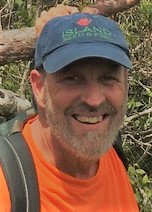 Vice President
Don Weber
Invasive Insect Biocontrol & Behavior Laboratory
USDA-ARS
Beltsville, MD, USA
don.weber@ars.usda.gov 
Expertise: My research focus is insect ecology with a commitment to improvement of pest management.  This effort involves the evaluation of environmentally-friendly tactics such as native biological controls, deployment of aggregation pheromones, and changes in cultural practices, and emphasizes solutions for small farms and gardens in urban agriculture. My research program focuses on vegetable pests including true bugs such as harlequin bug, brown marmorated stink bugs, and leaf beetles, such as cucumber beetles and Colorado potato beetle.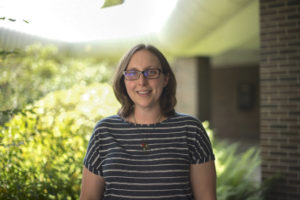 Secretary Treasurer
Lauren Diepenbrock
University of Florida
UF/IFAS Citrus Research and Education Centre
Lake Alfred, FL, USA
ldiepenbrock@ufl.edu
Expertise:
 My research is focused on insect ecology and integrated pest management in citrus production. My position also has a large extension component, so my research is aimed at delivering management tools/strategies to growers. I have a strong interest in less chemical-intensive management programs that exploit the biology and ecology of pest arthropods. Prior to my current position at the University of Florida, I've worked on spotted wing drosophila management, lady beetle community ecology, and trap-jaw ant natural history.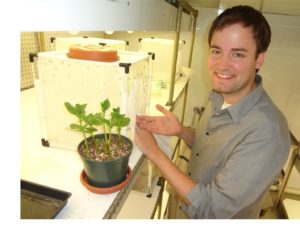 Corresponding Secretary
Paul Abram
Agassiz Research and Development Centre
Agriculture and Agri-Food Canada
Agassiz, BC, Canada
paul-abram@hotmail.com
Expertise: My research is focused on the behavioral ecology of pests and their natural enemies (especially parasitoid wasps) as it applies to insect pest problems in field and greenhouse agricultural systems.  My current research is focused on evaluating efficacy and host range of candidate classical biological control agents, collection of ecological data on non-target native species, and the development of approaches to selectively breed natural enemies used for augmentative biological control.
Members-At-Large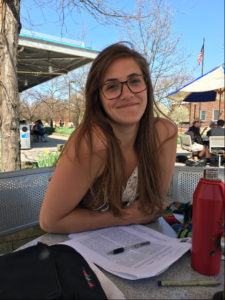 Sara Hermann
PennState University
College of Agriculture Sciences
Department of Entomology
University Park, PA, USA
SLH@psu.edu
Expertise: I am broadly interested in understanding how population and community dynamics of pest insects are shaped by species interactions and habitat context. My ongoing research addresses how top-down forces influence herbivore behavior and physiology, contribute to trophic cascades and structure ecological communities in both natural and agroecosystems. I am also interested in how habitat structure and complexity can influence these interactions. Much of my work focuses on the under appreciated role that predation risk has on insect ecology, which has importance in understanding and bolstering biological control of damaging pest insects in cropping systems. To this end, my work utilizes predator chemical ecology as a means for control tactics that limit the use of environmentally damaging chemical control.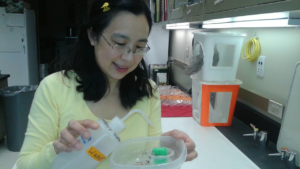 Jana Lee
USDA-ARS
Foliar Entomology Laboratory
Corvalis, OR, USA
jana.lee@ars.usda.gov
Expertise: I have worked on biological control since 1997 first with carabid beetles, then floral feeding by parasitoid wasps.  At USDA ARS Horticultural Crops Research Unit, I am currently focusing on: 1) augmentative release of parasitoids of spotted wing drosophila, 2) conservation of a parasitoid of brown marmorated stink bug, and 3) attracting predators of azalea lace bug with various herbivore-induced plant volatiles.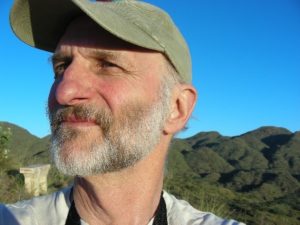 Charlie Pickett
California Department of Food and Agriculture (Retired)
Sacramento, CA, USA
cpickett@cdfa.ca.gov
Expertise: My research involves exploring for, evaluating, and releasing natural enemies of insect pests. My past projects included biological control of brown marmorated stink bug, bagrada bug, olive fruit fly, cereal leaf beetle, and olive psyllid. I have a deep commitment to all facets of biological control, but especially classical. I have seen first-hand the power of this tactic, and am committed to keeping it a centrepiece in pest management.